How to Make Chinese Chicken & Broccoli
Preparing Chinese chicken and broccoli at home is a quick and healthy way to create the flavor of restaurant fare without the extra cost of dining out. Stick with a simple chicken and broccoli stir-fry served over a bed of rice, or opt for variations such as added vegetables or mushrooms.
Although it's not required, velveting the poultry before cooking — soaking it in a mixture of egg white, cornstarch and rice wine — is an added plus, as it produces chicken with the same silky texture found in Chinese restaurants.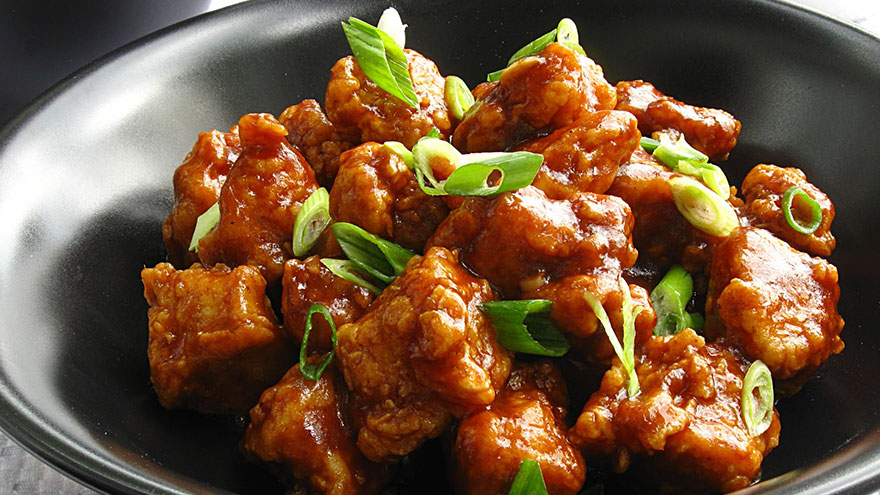 Velveting the Chicken
Velveting the chicken before it's cooked makes the finished product more tender. Slice or cut boneless, skinless chicken breasts into bite-size pieces. In a bowl, combine 1 egg white, 2 teaspoons cornstarch and 1 tablespoon of rice wine or sherry for every 4 or 5 chicken breasts. Stir until the cornstarch is dissolved.
Add chicken and stir it until it is coated. Cover and refrigerate the mixture for 20 to 30 minutes. Bring a pan of water to a boil and add the chicken pieces. Reduce the heat and simmer only until the chicken begins to turn white but is not cooked through, about 1 minute.
Preparing the Broccoli and Sauce
Steam or boil the broccoli until it becomes crisp-tender. Blanch it by draining the broccoli in a colander and immediately put it into a bowl of ice water. This stops the cooking process and maintains the color while keeping the broccoli fairly crisp.
In a bowl, combine ingredients such as minced garlic, several tablespoons of hoisin sauce, soy sauce to taste, fresh or dried ginger to taste, 1 or 2 tablespoons of rice wine and 6 or 7 tablespoons of chicken stock. Mix these ingredients until they are incorporated.
Putting It Together
Heat a wok or heavy-bottomed skillet over high heat and add 3 tablespoons of vegetable or canola oil. Add the chicken and stir until it is browned and cooked through. Remove the chicken and stir-fry vegetables such as onion, mushrooms, snow peas or bell peppers for about 30 seconds, if desired. Add more oil, 1 tablespoon at a time, if necessary.
Return the chicken and broccoli to the wok. Pour the sauce into the wok and allow the mixture to cook for about 5 minutes, until the sauce begins to reduce.
Suggestions and Variations
For crispy chicken, heat 3 or 4 tablespoons of vegetable or canola oil in a skillet. Roll each piece of chicken in cornstarch and carefully place it into the hot oil. Fry the chicken until it is evenly crisp.
Don't have broccoli on hand? This dish works well with other vegetables such as Broccolini, broccoli rabe, asparagus or cauliflower as the main attraction. Spice up the chicken and broccoli by adding red pepper flakes, whole dried chili peppers or a drizzle of Sriracha sauce, to taste.
You Might Also Like :: Delicious Mongolian Beef Recipe