Sashimi is the name for servings of thinly sliced foods that are traditional to Japan. The most well-known form of sashimi is sliced fish, frequently raw, but some sashimi is served cooked or marinated.
Because there is minimal preparation needed, the cut and presentation of the food, as well as the freshness of the fish, is of utmost importance. All sashimi is served cool or at room temperature.
Cutting Sashimi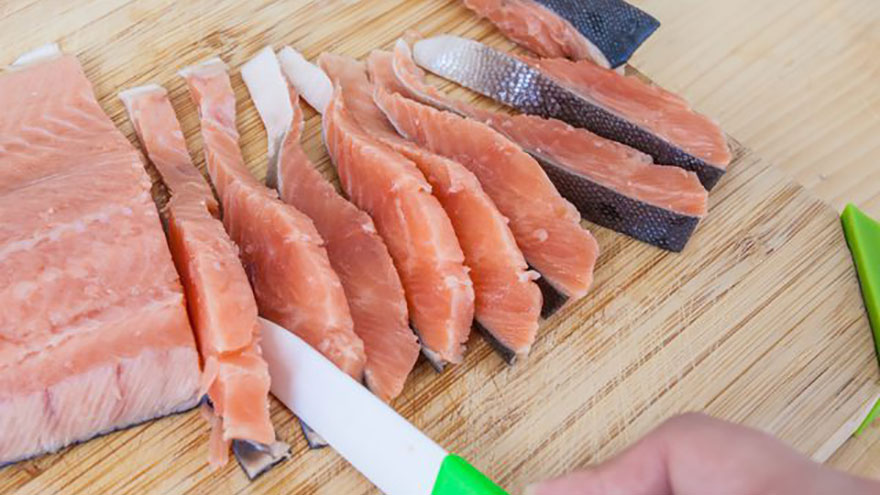 The way sashimi is cut is crucial, as most of it is served raw. All fish sashimi are cut against the grain, in slices that range from 1/4 to 1/2 inch thick. The thickness of the cut depends on the firmness of the fish, the richness of the fish and the type of fish
For example, hamachi — yellowtail — and salmon are very rich, firm fish, so they are served in thinner slices than akami maguro, a pink-fleshed tuna that is firm textured and low in fat. In turn, sea bream, because of the relative flatness of the fish and the delicacy of its texture, must be served thinly sliced, as thick slices are not possible.
Marinated Sashimi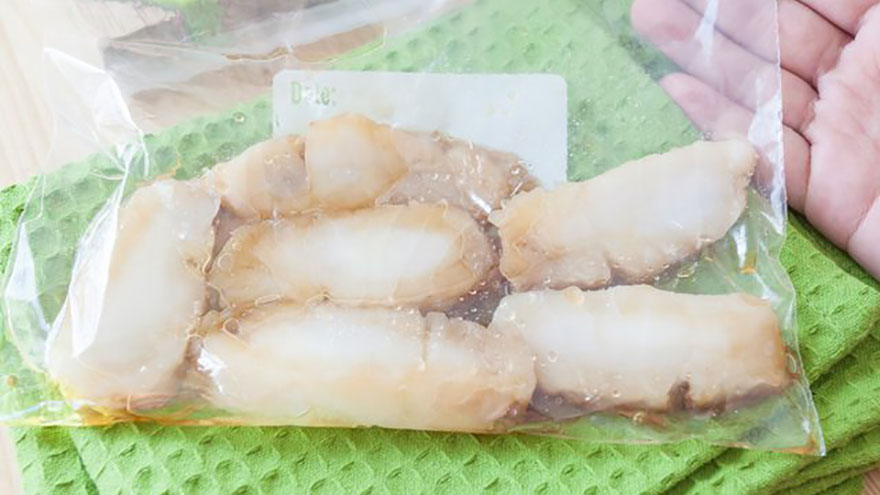 Some sashimi, because of the oiliness of the fish, needs to be preserved in vinegar before being consumed. This not only preserves the fish, making it less likely it will turn rancid, it also helps round out the often strong flavor of the fish.
Mackerel — saba — while it can be eaten raw or cooked, is often marinated in vinegar and soy prior to being used as sashimi. Marinated sashimi, because of their distinctive flavor and texture, are not included in most sashimi platters and are more commonly ordered separately.
Cooked Sashimi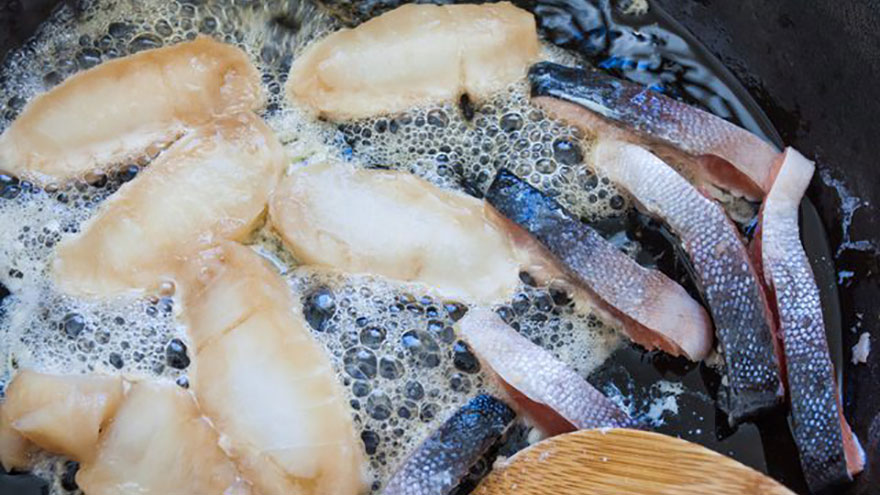 Cooked sashim are always served thinly sliced, to increase tenderness. While tako — octopus — is one of the most well-known cooked sashimi, other sashimi are also served either fully or partially cooked.
Katsuo, also known as bonito or skipjack tuna, is served lightly seared, so that there is a thin edge of cooked flesh surrounding the otherwise raw loin. Surf clam, also known as hokkigai, is also served cooked for the same reason as octopus — to tenderize the otherwise tough and chewy meat. Sashimi platters often include a mix of cooked and raw fish.
Condiments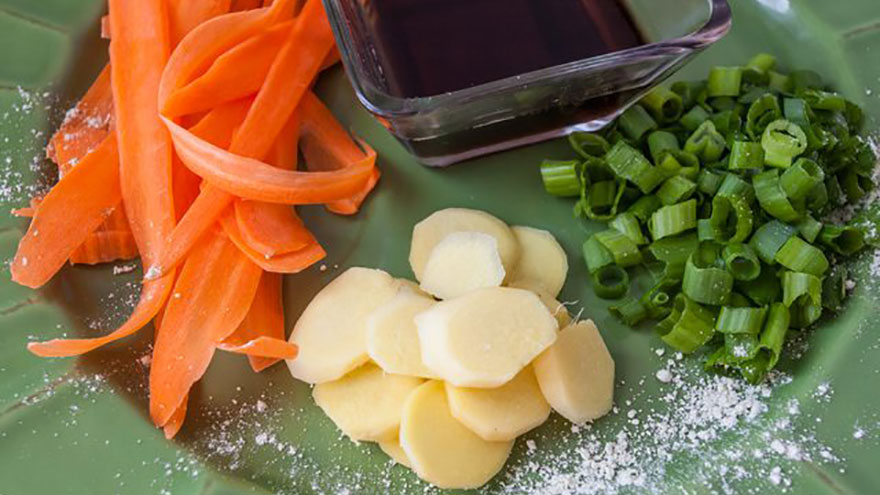 Sashimi is often served as the first course for a meal, as the food is quite light. Sushi rice is not traditionally served with sashimi, although Americanized Japanese restaurants will often include a bowl of rice to turn sashimi into a full meal. The traditional accompaniments for sashimi include pickled ginger, wasabi — grated Japanese horseradish that is pungent and spicy — and soy sauce
Sashimi, whether served as an appetizer or as a full meal, are also often garnished with fresh, shredded daikon or carrot.